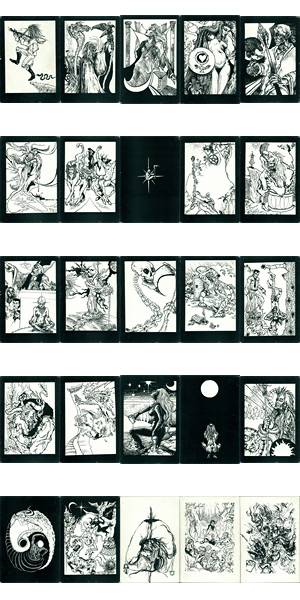 Bohemian Tarot (Majors)
by Geoff Day.
Australia, Self-Published, 1990.
27 cards. Majors 200x140mm. Limited edition, no 22 of 100.
This was the first version of the Book of Kaos deck. The artist Geoff Day later took on the persona of a prolific visual, sonic and textual artist-magickian, organising performances in many countries of magical rituals under the name Orryelle Defenestrate-Bascule. This first deck included five extra cards - Blood and The Grove, with a suit of three Drug cards, Drunk, Stoned and The Trip. His imagery is always witty and informed.
Supplied in a card wallet with an explanatory leaflet. Apparently the Minors were also issued in this format in 1990.
Perfect condition. 0.1Kg. Very rare.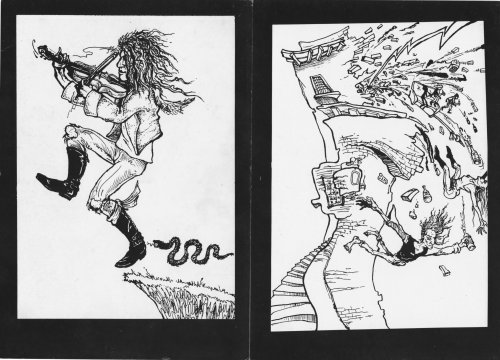 USA and Worldwide
Pay in US Dollars through
your Credit Card or Paypal system
UK
Pay in UK Pounds through
your Credit Card or Paypal system
$350
Price includes tracked postage and packing.
£250
Price includes £4.60 Tracked postage and packing.