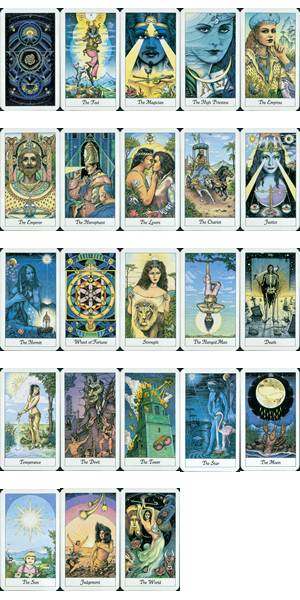 Cosmic Tarot
by Norbert Loesche, AGM, AGMuller, 1998.
Norbert Lösche was born in 1951 near Aachen, Germany. After earning a degree in Art History, he became an artist/illustrator, providing the art work for many books dealing with fantasy and esoteric themes. He undertook an in-depth study of Hinduism, especially the Bhagavad Gita and the Ramacharitamanasa. In 1982 he joined the community of Indian guru Bhagwan Shree Rajneesh (Osho).
The Cosmic Tarot was first published by FX Schmid in 1988, a Bavarian company. Unfortunately this company was sold in the 1990s and Lösche's agent, Walter Holl, had to find new publishers, AGMüller in Switzerland and US Games Systems, USA. 22 cards 118x80mm.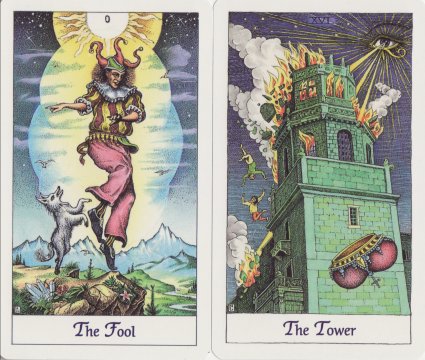 USA and Worldwide
Pay in US Dollars through
your Credit Card or Paypal system
UK
Pay in UK Pounds through
your Credit Card or Paypal system
$95
Price includes tracked postage and packing.
£60
Price includes £4.60 Tracked postage and packing.