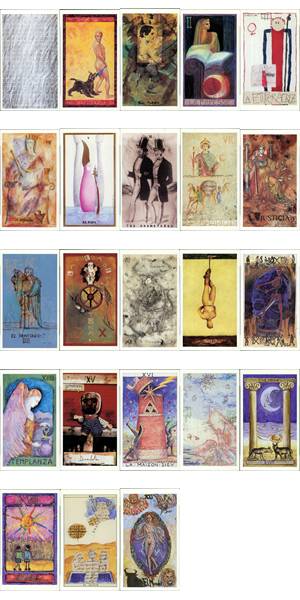 Tarot 90
Collective by various artists. Juan Candon, Alfonso Arenas, Colectivo de Arte 90. Ingrasa Artes Graficas, S.L.
Artists: Luis Cascales, Almudena Mora, Candi Garbarino, David Alcantara, Maria Antonia Colon, Luis de la Mata, David Trullo, Liviana Leone, Montserrat Perez Andreu, Antonio Sanchez Alarcon, Stela Kamazon, Juan Yague, Alfonso Arenas, Ricardo Alarios, Manuel Chica, Pepe Dominguez, Luiyo Vazquez, Rosa Guerrero, Juan Candon, Marisa Bascunana, Jesus Penamil, Amalia Quiros, Miguel Ferrer.
Various media: acrylic, watercolour, pen and ink, pastel, collage, digital.
22 cards 138x81mm.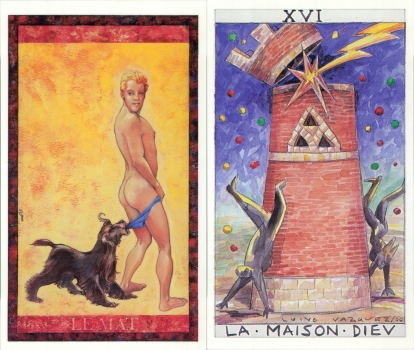 USA and Worldwide
Pay in US Dollars through
your Credit Card or Paypal system
UK
Pay in UK Pounds through
your Credit Card or Paypal system
$95
Price includes tracked postage and packing.
£60
Price includes £4.60 Tracked postage and packing.